Your choice of EMS company partner directly impacts the success of your PCBA project. A good Electronic Manufacturing Service can improve your product's value, and time to market. They also ensure the process from concept to design, manufacturing and mass production is an efficient and enjoyable journey.
At Asteelflash, we've made it our mission to offer cutting-edge technology with an expert team, and to back this with world-class client service.
Here are three ways Asteelflash supports its clients through the PCBA design and manufacturing process:
High Quality Manufacturing and World Class Teams
Personalized Attention On Your Account
A Foolproof Escalation Procedure
Let's go over these elements in detail.
1. High Quality Manufacturing and World Class Teams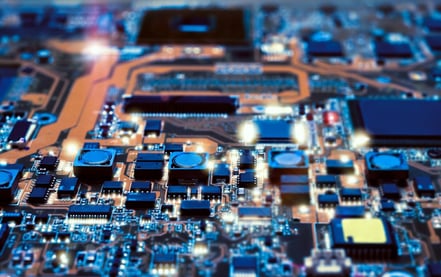 With 17 manufacturing locations and more than 6,000 employees worldwide, Asteelflash offers clients a unique advantage.
Our global footprint means:
You can easily transfer mass production to the location closest to your local market — keeping costs down.
You access a multinational, interdisciplinary team that offers innovative solutions to design and manufacturing challenges.
You enjoy cost savings by sourcing from our large group of qualified suppliers, with competitive pricing on all electronic components.
2. Personalized Attention On Your Account
Our customer focus teams (CFTs) are selected from our team of experts to offer the skills and experience needed at that particular time, for your particular product. At Asteelflash, we understand that each product and client is unique. Each of our clients is assigned a dedicated team at each phase of the design and manufacturing process. This ensures consistency, efficiency and attention to detail.
During the design phase, you'll work closely with an experienced engineer who acts as your project manager — responsible for consulting with you, and providing regular status updates. They lead the team that realizes your product from the specifications stage through to development and industrialization. At the production phase, an experienced technician (not necessarily an engineer), becomes your principal point of contact, as program manager. Your program manager remains with you until project sign-off and handover.
For more on the steps in the design service process visit our blog post, What to Expect From Your EMS Design Service.
3. A Foolproof Escalation Procedure
Process methodologies like our Design for Excellence service help ensure bringing your product to market is optimized from the first step, to the last. When these are
combined with our expert team and global manufacturing capabilities, it's hard to imagine anything going wrong. But knowing what to do if something happens guarantees your project is never unnecessarily delayed. And each of our clients enjoys the peace of mind that comes with knowing their project workflow is backed by a world-class, tried-and-tested escalation procedure.
In the case of a technical problem, for example, a second team of experts is on hand to consult with your CFT. This usually solves the problem, but if the issue requires more attention, dedicated Asteelflash escalation teams help your CFT apply solutions drawn from the global team of expertise, and based on managerial recommendation. The good news is that these contingency plans are very rarely needed. Find out how Design for Excellence works to minimize the need for escalations and improves cost, quality and time-to-market on our resource page, What Design for Excellence Services Mean for PCBA.
A partnership that's destined to succeed

Working together, we'll develop your idea into a product optimized for value at every stage of its production cycle. Asteelflash is an EMS partner that can empower your product design and manufacturing with global insights and technologies, while keeping you informed every step of the way.

Contact the Asteelflash team to learn about our full-service offering and how we can help you achieve your product manufacturing goals.