For this new edition of "A Day in the Life of…", we had the pleasure to interview Gabin Bayen, Engineering Manager in our Saint-Etienne-du-Rouvray (SER) facility in Normandy.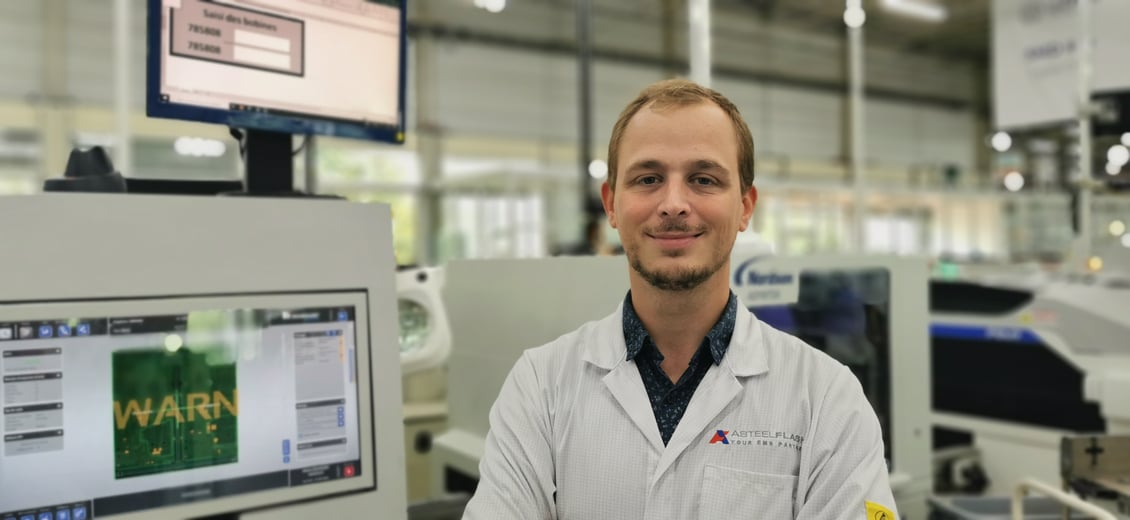 Graduated from an engineering school, his career started in an aeronautical security company. Then, Gabin started working on SER site in 2017, and for the last 6 years.
Outside of work, Gabin enjoys spending time outdoors by indulging in activities such as tinkering, cycling and running. Gabin loves challenges, he participated in several marathons and tries as much as possible to bike to work, thus combining physical activity and good deed for the planet. Father of two, he likes to share his passion with his family and enjoys roaming around with them.
Gabin started as an industrialization engineer and then industrialization project manager. Later on, he took over the management of the local industrialization and development team. More recently, his team shifted to a full engineering team.
Today, Gabin is the engineering manager in charge of NPI, helping customers during the development of their products and managing the various local engineering teams such as the NPI team, the production methods team, the test team, and the process team.
Unlike the production manager who guarantees respect for production quantities and deadlines, Gabin's team ensures the successful introduction of new products and prototypes as well as the application of production processes and the good distribution of skills and resources necessary for their realization.
Gabin is happy to be part of Asteelflash, being an engineering manager is a position of great responsibility and high stakes for the site, but it's also a motivating job because of its very broad scope and very diverse tasks. "It's a job where you never get bored and where every day is a new adventure".