Aside from having years of expertise in Printed Circuit Board Assembly (PCBA), Asteelflash stands out from other EMS for its customer experience, its quality of service and its international footprint. Here are Asteelflash advantages for PCBA manufacturing and design.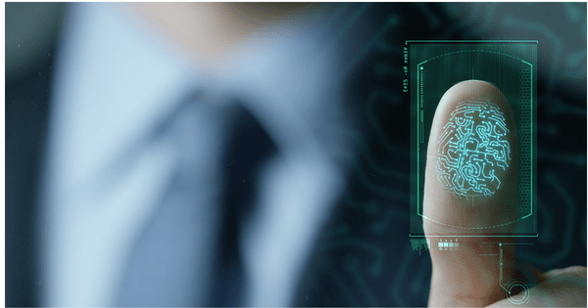 The application
Asteelflash customers use biometric security systems in a wide range of applications from controlling prisoner movement in prisons to providing authorised persons with fast and easy access to restricted areas in business premises while guarding against access by others. The systems typically use handprint, fingerprint and iris recognition, either alone or in combination; almost all, however, incorporate precision optical technology as the primary method of data capture.
The requirements
Biometric security systems produced by Asteelflash range in size from diminutive modules weighing just 100 g to robust systems designed to withstand abuse that weigh as much as 12 kg. Competitive pricing is a key requirement for all types, but this must be combined with outstanding reliability and performance, and with the highest levels of security. The products are invariably required to conform with multiple standards – the customer's own standards, national and international standards, or a combination of these. As would be expected, Asteelflash must be able to demonstrate compliance but there is an important additional consideration. Once a design has been approved, it is time consuming and costly to gain standards approval for changes. A key requirement therefore is that the need for changes during the production life of the product should be minimised by any mean or, if possible, eliminated entirely.
Challenges and solutions
To achieve the competitive pricing required by the customers, it was essential for Asteelflash to automate production of the security modules and to reduce the need for manual intervention to a minimum. The modules, however, incorporate tiny optical parts that need to be adjusted and positioned with extreme accuracy. To achieve this reliably and cost-effectively, Asteelflash developed a dedicated production facility which uses hexapod robots to manipulate the optical components. Once positioned, these components are glued in place to prevent further movement, and this is a process that brings two further challenges. The first is that the glue shrinks during curing and the second is that the glue will only cure properly if the environmental conditions are right. Asteelflash meets these challenges by adjusting its designs to allow for glue shrinkage and by carrying out the curing process in an environment where temperature and humidity are carefully controlled. A final challenge is achieving optimal functionality, which largely depends on the programming of one or more microcontrollers used in the security systems. This is an area where Asteelflash has extensive expertise and can work with customers to develop the best solution possible.
Key benefits
Customers for biometric security modules manufactured by Asteelflash benefit from efficient, cost-effective production, thanks to Asteelflash's willingness to develop and implement dedicated production facilities. During the product design phase, they also have access to Asteelflash's unrivalled industry expertise which helps them to implement products that are optimised for manufacture and reliability. In addition, Asteelflash offers full product traceability, and provides invaluable advice on how to minimise the risk of design changes being needed which might involve costly reassessment to ensure continuing standards compliance.
Interested in box build for complex assemblies ? Download our case studies and find out how we can help you with your project!