Aside from having years of expertise in Printed Circuit Board Assembly (PCBA), Asteelflash stands out from other EMS for its customer experience, its quality of service and its international footprint. Here are Asteelflash advantages for PCBA manufacturing and design.
The application
With the aim of enhancing road safety, Asteelflash's customers had requirements for traffic monitoring devices that would measure and record not only the speed of passing vehicles but also automatically carry out visual checks to see whether seatbelts were being used in cars and commercial vehicles, and whether motorcyclists and their passengers were wearing crash helmets.
Read more about Asteelflash expertise in the EV sector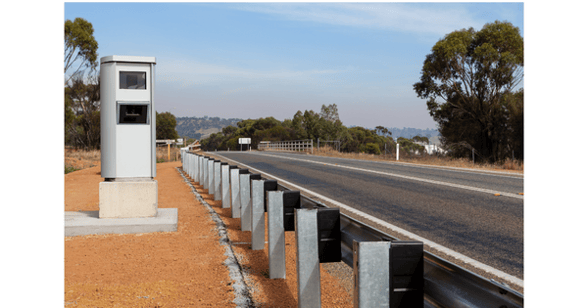 The requirements
For markets outside France, Asteelflash was required to produce complete, fully assembled traffic monitors while for the French market, the requirement was for subassemblies only which would be built into the finished product by a third party.
In both cases, modular construction was required to allow for easy maintenance. It was important that the monitors were as small and light as possible, to facilitate installation and, as they are installed outdoors, reliable operation over a wide temperature range was needed. In addition, the project was price sensitive, so efficient and cost-effective manufacturing techniques were essential.
A final very specific requirement was that the monitors must be homologated – certified as performing to specific standards – so that the data they collected could be used in legal proceedings against drivers found to be breaking motoring laws.
Challenges and solutions
Since the manufacture of the modules and the complete monitors involved the building of complex assemblies comprising multiple printed circuit boards, Asteelflash configured a dedicated production line for these products.
And, to ensure that the line achieved high efficiency with a minimum of costly manual assembly work, the company deployed cobots – co-operative robots that can safely work alongside humans without the need for special guarding – which are controlled by software developed in house. Extensive automated inspection based on advanced vision systems is provided at every stage of production, with the configuration and completeness of the product verified before it is allowed to proceed to the following production stage.
For the radar speed sensing system incorporated in the traffic monitors, Asteelflash developed a sophisticated simulation system to ensure accurate calibration and, for the digital cameras used to capture images of vehicles with potential traffic violations, the company produced a multi-target test rig as an aid to fine-tuning the focus mechanism.
After production, all modules and monitors are subjected to extensive final testing to ensure compliance with homologation standards, before being packed in purpose-designed transit boxes to guard against damage during transportation to the customers.
Key benefits
The Asteelflash customers purchasing the traffic monitors benefit from robust, reliable products that consistently deliver dependable results of evidential quality. The company also offers full traceability for every product so that, in the unlikely event that a problem should become apparent during use, it can be quickly traced to source and rectified.
Find out more about why choose Asteelflash for box build
For these modules, Asteelflash offers a complete service, which has included the development and implementation of dedicated production and test facilities and which also extends to offering repair, maintenance and calibration services, the last being particularly important in France where annual calibration of traffic monitors is a legal requirement.
Interested in box build for complex assemblies ? Download our case studies and find out how we can help you with your project!