When it comes to finding a company that offers box built electronic assemblies, there's no shortage of options but, for complex assemblies, it quite literally pays to choose wisely. Selecting the wrong supplier can be costly, with potential pitfalls like unnecessarily high manufacturing costs, slow deliveries, sub-optimum product quality, lack of traceability and more. To help you avoid such problems, here's a short overview of the benefits you will enjoy by choosing Asteelflash as your partner for complex box build projects.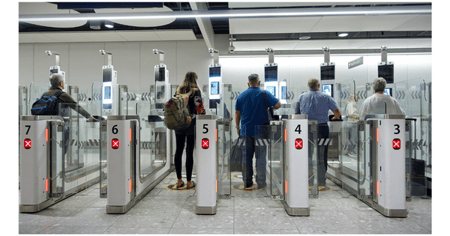 Experience
Asteelflash is one of the world's most experienced suppliers of box-build assemblies and is well used to meeting the requirements of customers in sectors as diverse as automotive, electric vehicles, medical equipment and gaming terminals. Why does that matter? Simply because Asteelflash can cast an expert eye over your project to help identify potential shortcomings and possibly to suggest improvements that can make a big difference to manufacturing cost and product performance.



Total service
Asteelflash is your partner at every project stage, from initial concept and design, right through to despatch of the finished items and, if you wish it, beyond, providing repair and support services for your products throughout their working lives. This total service from Asteelflash reduces the workload on your organisation, saving you money and shortening the timescale for new product introductions.
Exceptional flexibility
Asteelflash focusses on your needs as a customer, rather than on what is easy for the company to offer. If your project needs special facilities, such as a robotic assembly line for speedy but precise adjustment of optical components, an environmental chamber for perfect curing of adhesives or a customised test rig, Asteelflash will design and implement it. Every aspect of the project receives the same careful attention – including customised packaging to ensure that your products are protected against shipping damage.
Capacity and capability
Asteelflash has manufacturing sites for box-build assemblies all over the world. That means the company can choose the right site to manufacture your product, whether that's a site close to your target market or a site where the manufacturing costs are lowest. It also means that, as demand for your products grows, Asteelflash is sure to have the capacity to meet your expanding requirements.
Great connections
Asteelflash has an unparalleled network of connections throughout the electronics industry. At this difficult time of ongoing component shortages, this network works to your advantage, often making it possible for Asteelflash to source devices that others can't locate. In truth, some components are simply not available, and no company can work miracles, but Asteelflash will always make its best to offer solutions!!
Peace of mind
Asteelflash takes box-build challenges off your agenda. Specify your requirements, agree the price and Asteelflash will take care of the rest. Your products will be built to your requirements, tested according to the standards you specify and delivered in line with your schedule. Every step of the process and every component will be documented and fully traceable. In short, partner with Asteelflash and you need never worry about complex box-build again!
Interested in box build for complex assemblies ? Download our case studies and find out how we can help you with your project!