When you're choosing an EMS partner to manufacture electronic assemblies that play a key role in your products, there's undoubtedly a lot to consider. Something that can make your decision a little easier, is to look at standards compliance. At Asteelflash and USI, we take this very seriously, as you'll see. But whoever you're considering as your EMS partner, we strongly suggest that you look not only at the standards they comply with but also their attitude toward standards compliance.

Industry specific compliance
Some standards you'll almost certainly be familiar with. For example, you probably wouldn't appoint an EMS partner unless they could demonstrate compliance with ISO 9001, the international standard for quality management. You're also likely to insist on compliance with standards appropriate to the sector for which your product is intended, such as IATF 16949, a customer-focussed quality standard for the automotive sector, or ISO 13485, a similar standard for the medical sector which has a focus on regulatory compliance.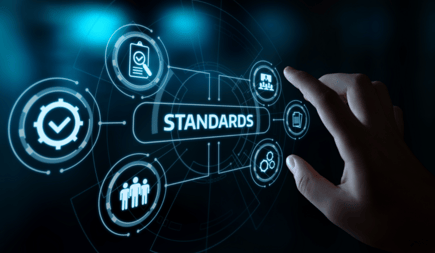 Compliance with these standards gives an immediate and certain indication that the EMS partner has robust quality systems in place and, for the more specialised standards, that it is also capable of meeting the specific needs of particular sectors. It's worth noting that even if you're not involved in automotive manufacture or medical devices, the standards for these sectors are particularly demanding, which means that compliance is a dependable indication of excellence.
So far so good, but will your EMS partner's compliance with standards really make a difference to your bottom line? The answer is unquestionably yes. To achieve compliance, your partner will have had to look in great detail at its operations and processes. It will have had to find ways of optimising efficiency and quality while minimising waste. For your potential EMS partner, all of this means reduced costs and improved productivity. Or to look at it in another way, it means that your potential partner can offer you more competitive pricing, better service, and consistent quality.
Ensuring continuous improvement
Many if not all of these standards, have at their heart a process of continuous improvement. Which means that, if your potential EMS partner has a positive and enthusiastic attitude toward implementing them, the benefits you get will automatically increase over time. Your partner does the hard work to maintain and enhance standards compliance, you get the benefits!
This blog post has outlined the approach to standards adopted by Asteelflash and USI. We are fully committed to the standards process because we recognise the large and demonstrable benefits it provides for our customers and, of course, for us. As an example, USI in Poland currently holds certification for ISO 9001, ISO 14001, IATF 16949 and ISO 13485, and is close to achieving certification for ISO 26262, ISO 45001, ANSI/ESD S20.20, ISO 140641 and ISO 50001. So, if you want an EMS partner with standards – and you really should – contact Asteelflash for more information and for further details, check our guide on Cost-efficient projects down below.