Aside from having years of expertise in Printed Circuit Board Assembly (PCBA), Asteelflash stands out from other EMS for its customer experience, its quality of service and its international footprint. Here are Asteelflash advantages for PCBA manufacturing and design.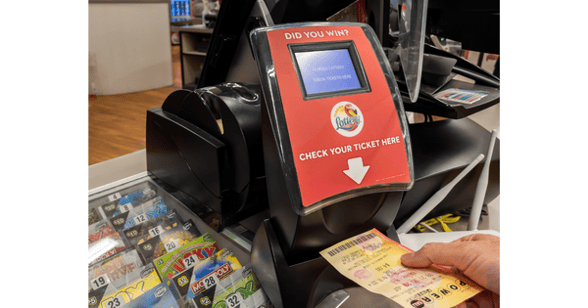 The application
Asteelflash's customers supply and maintain gaming terminals for use in betting shops, bars and similar locations throughout France. The terminals are used either for making entries to the French national lottery or for placing bets on horse races, with some types combining both of these functions. The terminals are supplied in desk mounted and floor-standing versions.



The requirements
Prime requirements for the gaming terminals are that they should be reliable, cost-effective and easy to maintain. A long working life and continuing availability of spare parts are also essential as the terminals are typically expected to remain in service for up to twelve years. Additionally, the enclosures used for the terminals must provide protection against the ingress of liquids as, when they are installed in bars, they are often affected by spills. Key functional requirements for the terminals are that they must incorporate two display screens, one for the retailer and the other for the customer, an optical reader for reading the numbers selected on lottery entrants paper tickets, a barcode reader for checking winning tickets, and a printer for printing receipts. Finally, the terminals are required to be essentially plug-and-play devices as installation is carried out by a variety of third parties.
Challenges and solutions
An important design challenge was ensuring that the terminals could be readily maintained in the field. This was addressed by adopting a modular design, where the functionality of the units is split between up to five separate modules. The modules use plug-and-socket connectors and so can be readily and rapidly exchanged if one of them should develop a fault.
Other challenges related to manufacturing, including setting up the optical scanner used for reading lottery entries on paper tickets. For this, Asteelflash devised a customised optical test bench. Also challenging was the physical handling of the main modules which weigh around 10 kg. Since production workers handle up to 100 of these per shift, Asteelflash installed a specially designed hoist system to make the work faster and less arduous. A final challenge was tailoring the appearance of the finished terminals to meet the customers' requirements. Since each customer required a different colour and graphics, Asteelflash adopted strong and durable plastic enclosures to which graphic finishes could readily be applied. These enclosures also have the benefit of being resistant to liquid ingress.
Key benefits
Efficient cost-effective production of a design that is readily serviceable in the field are among the most important benefits enjoyed by Asteelflash customers for gaming terminals. Thanks to the introduction of a dedicated production line with special handling facilities, Asteelflash can also produce the terminals in the large volumes needed to satisfy the growing market. Reliability is ensured by Asteelflash's expertise in manufacturing and its comprehensive pre-despatch testing programme, while the company's experience and proficiency in component specification and sourcing provides assurance that spares will be available to support the terminals throughout their long working lives.
Interested in box build for complex assemblies ? Download our case studies and find out how we can help you with your project!