As a supply chain manager or director, what do you expect from an EMS partner? Competitive pricing, of course, but you will surely also want quality and reliability. And, at the point you are ready to place an order with a new partner, it can be very hard to evaluate quality and reliability – you can really only be sure about these much later, when that partner starts to deliver your items.

Automation for quality and reliability
Fortunately, there are indicators that can help you to identify an EMS partner that will provide quality and reliability at the right price. One of the most significant of these is a positive approach to automation. That may be a surprise. After all, why should the level of automation at your EMS partner's plant be of interest to you, provided that they get the job done? In fact, there are very good reasons for you to be interested, and here are some of them:
Consistency: Automated processes are consistent, but this is less true of manual methods, particularly those involving repetitive tasks. Once they have been set up and their performance verified, automated processes reliably deliver consistent results time after time. And consistent results mean dependable quality.
Responsiveness: Design, manufacturing and testing processes that are automated can be configured quickly and efficiently to suit new products – your products. That's important not just for new product introductions (NPIs), when it reduces time to market, but also when requirements change, when it means modifications can be accommodated with minimal impact on prices and deliveries.
Efficiency: An inherent feature of modern automated systems is high productivity which means that fast turnaround times can be achieved even for the largest orders. In addition, as expensive, time-consuming and hard-to-document manual processes are eliminated, costs are reduced for orders of all sizes, which means keener pricing for customers.
Traceability: With automated production and test methods, every step of the manufacturing process can be recorded and documented in detail. Not only does this provide comprehensive product traceability, it also allows continuous process monitoring so that even minor deviations can be corrected before product quality is affected.
Proximity: Automation provides a sound foundation for effective project management and supports a shared language that aids communication between EMS providers and their customers. This leads to a better mutual understanding and ultimately to better product quality.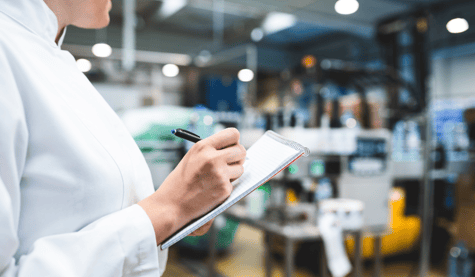 Quality and reliability at the right price
Put simply, automation makes it possible for EMS providers to deliver better service, better quality and enhanced reliability while offering exceptionally competitive pricing. It is for these reasons that Asteelflash-USI have made substantial investments in the latest automation systems at their state-of-the-art plant in Poland, and at other manufacturing locations around the world. We've only scratched the surface of the problems here, so why not book a meeting with one of our experts to find out more our automation strategy or for further information, check our guide on Cost-efficient projects down below.