A supply chain that's running smoothly is the key to profitability and success. At Asteelflash-USI, we have built our business and our reputation by helping our customers to achieve smooth operation of their supply chains, and we can do the same for you. Here are 5 advantages among those we can offer you.
A single source of supply
Asteelflash does it all! We'll source your components, assemble your PCBs, supply enclosures, supply accessories like cables and connectors, build your products, test them and even pack them. In fact, we'll put together a complete package of services that's tailored to meet your specific requirements. You no longer need to work with different suppliers for different stages of the manufacturing process, which saves you time, money and effort.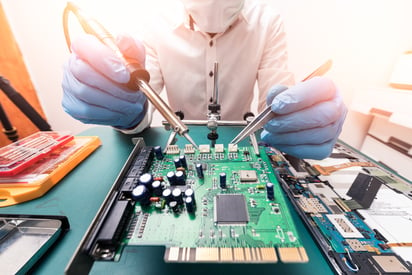 Dependable deliveries and realistic costs
Thanks to our recent tie up with USI, a world leader in electronic design and manufacturing services, we now have 27 production sites in 10 countries, and we are constantly investing in the latest manufacturing technologies to hone and enhance our efficiency. That means we consistently meet our delivery promises and we offer exceptionally competitive prices. In many cases, we can also manufacture your products close to your customers so that shipping costs are minimised.
Expert component sourcing
At this time when a world shortage of electronic components is the biggest cause of supply chain disruption, our expertise in component sourcing is a major benefit. As a global company, we have excellent contacts with component suppliers all over the world which helps us to locate hard-to-find items. We also have a dedicated task force working full time on component sourcing. A measure of our success is that we have been able to help more than 80% of those who have approached us with component sourcing problems.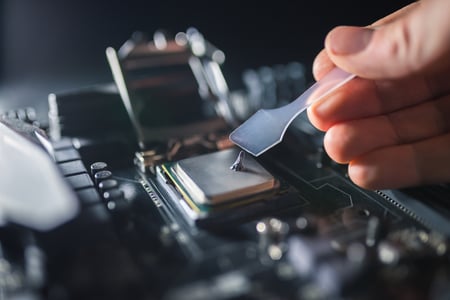 Post-production support
Even when we've manufactured, tested and packed your products, we're not finished. At Asteelflash, we offer a comprehensive fulfilment service – we'll hold your products in stock and ship them promptly to your customers to fulfil their orders. And, because even the best of products occasionally go wrong, we can also offer a full returns handling and repair service.
An eye to the future
Our priorities go beyond ensuring that your supply chain runs smoothly today; we're constantly looking for ways to help you boost your competitive advantage in the future. Our experts review new components and emerging technologies and will advise you how these could be used to enhance your products. We look at packaging and logistics to see how these can be improved and made greener. Because of the size of our organisation and our global coverage, we're very well informed about the latest developments, which means you are too.
At Asteelflash we understand that your supply chain is the heart of your business and we work hard to make it easy for you to keep it in good shape. We've only scratched the surface of the services we provide here, so why not book a meeting with one of our experts to find out more about optimising your supply chain and maximising your returns?