HONG KONG STATUS FOR AMERICAS
The U.S. has begun the process of revoking Hong Kong's special status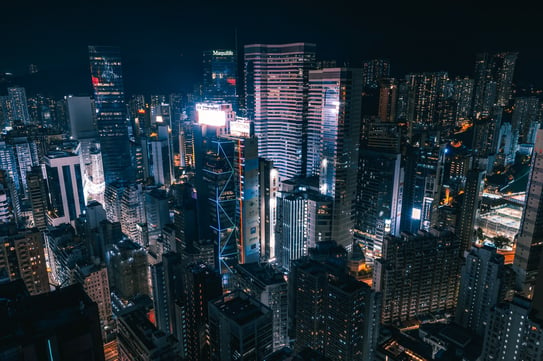 On May 29th, the U.S. President announced that Washington would begin the process of rescinding special privileges granted to Hong Kong.
This followed an earlier U.S. State Department certification that Hong Kong was no longer autonomous from China to warrant being treated as a separate territory on economic and trade matters under the U.S.-Hong Kong Policy Act (USHKPA).
While specific details have yet to be unveiled, the measures could, if enacted, impact a full range of U.S.-Hong Kong agreements that would include the revocation of preferential treatment for Hong Kong as a separate customs and travel territory from Mainland China, export controls, extradition, and immigration with few exceptions.
These measures could affect Hong Kong's role as a leading re-exporting hub, impact access to sensitive and strategic dual-use technologies from the U.S. due to export controls, and the fact that the territory could be subject to Section 301 tariffs.
The revocation is expected to result in additional Section 301 U.S. tariffs as well as anti-dumping and countervailing duties imposed on Chinese products being extended to goods produced in Hong Kong.
However, the impact is likely be more limited given Hong Kong's role primarily as a re-exporting hub and a manufacturing sector that makes up only 2 percent of the overall economy.
The measures could also affect Hong Kong's role as a major re-exporting hub for China particularly within the context of the trade war. Over the past year and a half, companies have increasingly sought to take advantage of a 'first-sales rule' in Hong Kong to mitigate the effect of the additional Section 301 tariffs.
However, if its special status were to be removed, Chinese exporters may need to search for alternatives as Hong Kong may no longer be treated as a 'second leg' for exports to the U.S. which could affect port, shipping, and logistics industries.
Washington's decision could set a precedent for other countries to re-evaluate whether Hong Kong should continue to warrant special treatment separate from Mainland China.
The U.K. and Canada have warned Beijing that they could take retaliatory measures (including re-evaluating Hong Kong's special status), while the E.U. and Australia have both ruled out the possibility of imposing sanctions against Beijing.
CUSTOMS AND TARIFF TREATMENT
If Hong Kong's status as a separate customs territory was to be rescinded, the potential impact of U.S. Section 301 tariffs being extended to Hong Kong-originating goods is expected to be minimal given that around 95 percent of all exports from Hong Kong are already produced elsewhere.
The vast majority of Hong Kong's exports to the U.S. are produced in China and re-exported through Hong Kong, but these goods are already subject to the same extra duty tariffs as Chinese goods exported directly from China to the U.S.
The same could also be said for goods from other countries that are re-exported by Hong Kong to the U.S. as the most-favored nation (MFN) duties would still apply if the products were shipped directly to the U.S. themselves. In addition, there is likely not enough material value-adding processing in Hong Kong that would constitute sufficient grounds for changing the COO to Hong Kong.