Aside from having years of expertise in Printed Circuit Board Assembly (PCBA), AsteelFlash stands out from other EMS for its customer experience, its quality of service and its international footprint. Here are Asteelflash advantages for PCBA manufacturing and design.
"One global company", an expert in PCBA solutions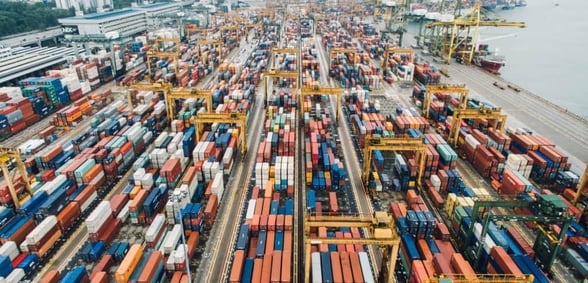 1. International footprint
AsteelFlash has a worldwide presence, which means it can deploy all the possible resources to ensure that your project is carried out efficiently.
For example, if your engineering office is in Germany, AsteelFlash can design a PCBA product in Europe then manufacture it in the USA for the American market. The day you want to enter the Asian market, Asteelflash has the capacity to transfer the manufacturing on the Asian continent.
2. Standardization of equipment, procedures and IT systems
In order to have a smooth transfer of your PCBA manufacturing from one plant to another, each system of AsteelFlash is harmonized. When we transfer the manufacturing of a PCBA product, it's:
on the same production line ;
on the same machines ;
within the same parameters.
But that's not all: every team in Asteelflash works with the same ERP and project management software, and PCBA manufacturing is controlled by harmonized quality processes.
3. Flexibility and responsiveness
AsteelFlash's investment decision circuit is very small. This advantage for the customer comes from the will of AsteelFlash to be the most flexible and responsive EMS partner.
For example, a customer who needs a workshop extension of 4000 sq² will have a quick solution, thanks to AsteelFlash's thin layer of hierarchy and high flexibility.
Customer experience
A customer can contact AsteelFlash at every stage of their project.
1. Design and Redesign
Engineering stage – Design
At this stage, the product is partially or not designed at all. Asteelflash takes over the PCBA mechanical and hardware conception to prepare for industrialization and mass production. AsteelFlash provides a large array of design services :
Design for Manufacturing;
Design for Procurement;
Design for Cost;
Design for Testability (Design for Test);
Design for Assembly;
Redesign
AsteelFlash can also redesign and optimize PCBA products to improve their ability to be industrialized. This is useful to switch from a small run of products to mass production.
Manufacturing
The product is already industrialized but the customer wants to outsource it to AsteelFlash.
2. A dedicated project manager, speaking your language
Asteelflash makes a constant effort to stay close to its customers. Therefore, Asteelflash strategy is to create local partnerships but offer a global footprint. When designing or redesigning a PCBA with a customer, teams all over the world cooperate for one project. This way, Asteelflash is able to offer prototyping services with a high level of expertise and also to save time.
At the engineering stage :

every customer has a dedicated interlocutor, the project manager, throughout the life of the project. For a clear understanding, it is best when the project manager speaks the same language as the customer.
At the manufacturing stage :

w

hen the manufacturing process starts, a Project Manager Engineer (PME) in the production plant takes over the project monitoring.
3. A global quality department for PCBA
Thanks to 5S and lean manufacturing, AsteelFlash provides the same level of quality to every customer, wherever they are manufacturing their products. Global and local teams work together to share experience and to reduce manufacturing times on every project, in a spirit of continuous improvement.
Knowledge of norms and standards : the global quality department of AsteelFlash is in charge of monitoring norms and standards, in relation to local quality managers. The global quality team is then aware of every regulatory change, in any country where AsteelFlash is established. For example, ROHS3, REACH, IPC standards, etc.
Constant technological monitoring : teams are constantly up to date in terms of technological innovations and evolutions within Asteelflash thanks to regular meetings allowing them to share best practices, information, roadblocks, and solutions. This constant technological monitoring allows AsteelFlash to offer the best solutions to its customers in terms of PCBA.
Advanced sourcing organization : Asteelflash procurement and advanced sourcing organization have been designed to support its customers locally using global leverage.
To conclude
AsteelFlash is an expert in PCBA, from design to manufacturing, with a global footprint. AsteelFlash delivers services of quality and supports its customers, to guarantee the success of their projects.